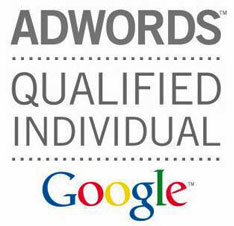 Subscribe To Our Business Newsleetter
FILL OUT AND WE EMAIL YOUR WEBSITE
Learning Center
Budget – What you are willing to invest to find your ideal customers.
Click through rate (CTR) – A way of measuring the success of an online advertising campaign. Example = Joe Smith's Ad under plumber = Ad see 100 times, clicked on 4 times CTR is 4%.
Cost per click (CPC) – How much a business is paying any time the ad gets clicked on. Landing page – Also known as a lead capture page, is the page that appears when a customer clicks on an advertisement or a search-engine result link.
ROI – Return on investment is the ratio of money gained or lost (whether realized or unrealized) on an investment relative to the amount of money invested. The amount of money gained or lost may be referred to as interest, profit/loss, gain/loss, or net income/loss. The money invested may be referred to as the asset, capital, principal, or the cost basis of the investment. ROI is usually expressed as a percentage rather than a fraction.
SMM - Social media marketing is act of using social networks, online communities, blogs, wikis or any other collaborative internet form of media for marketing, sales, public relations and customer service, common sites include Twitter, LinkedIn, Facebook, Flickr and YouTube.
Unique visitor - A statistic describing a unit of traffic to a Web site, counting each visitor only once in the time frame of the report. This statistic is relevant to site publishers and advertisers as a measure of a site's true audience size, equivalent to the term "Reach" used in other media.
URL - Uniform Resource Locator
Common Question/Answers:
Q - Why should I do Search Engine Marketing, the larger companies will always appear above me?
A - That is not true. Google allows the playing field to be fair based upon how relevant you are to the users search. If your keywords, Geography, Promotional Text, and Landing pages are the most relevant to the search, Google will allow your company to appear over a larger company with a larger budget than yours.
Q - Why don't I see my business when I do a search?
A - That all depends on how your campaign is setup. Google will allow you so many impressions throughout the day based upon the keywords selected, your ad scheduling, Geography and your daily budget. So you will not appear 100% of the time.
Q - Can I spend more money than I'm willing to spend?
A- No. Your budget is set up as a daily budget which prevents you from spending your monthly budget in one day.
Q - I already appear on Google in the map section for free so why do I have to pay for advertising?
A- That's a great start, however you will only appear in the map section of where your business address is listed with your name and phone number and URL, however If you service other cities outside of your business address you will not appear on the Google maps sections, and the Maps do not allow you to use promotional text or extensive keywords which can separate you from your competition online.
EVENTS
No events at this time...
REQUEST A CONSULTATION